All charities and organisations on the GoFundraise platform have access to basic Financial Statements (invoices, remittances, and payout summary).
Files are available to download up to three years from the date uploaded.
To access the files related to a Charity Payment, follow these instructions below: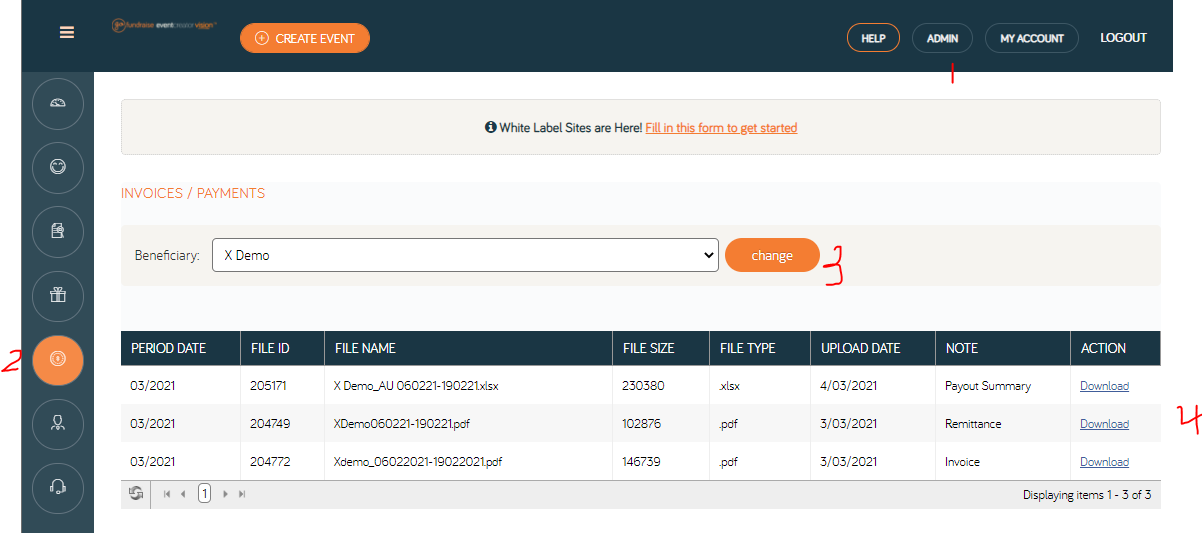 (old dashboard view)

(new dashboard view)
Login to your GoFundraise Admin Account then click Admin in the top right corner to access your console
From the left hand side bar, select Invoices and Payments
Here you are able to download the Invoices, Payout summaries and Remittance advice, for all Charity Payments since the charity was registered with GoFundraise.
Check that the Beneficiary selected is the correct one (if you manage more than one Beneficiary, select the correct one from the drop down list, then click Change)
Download the required files from the list. Files related to the same Charity Payment will similar Upload Dates.
Find out more about the GoFundraise Charity Payment process.