WEBINAR: Introduction to Peer-to-Peer Fundraising from GoFundraise on Vimeo.
What is Peer-to-Peer fundraising?
Peer-to-peer is a type of fundraising that empowers your supporters to leverage their network of family, friends, co-workers, and even fellow volunteers or donors to fundraise on your behalf. Here are some diagrams that illustrate the power of peer-to-peer fundraising: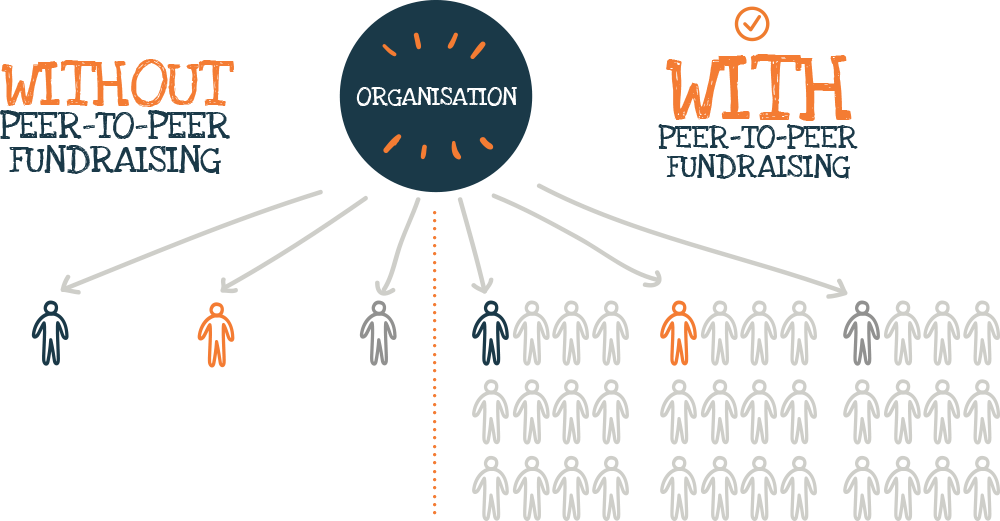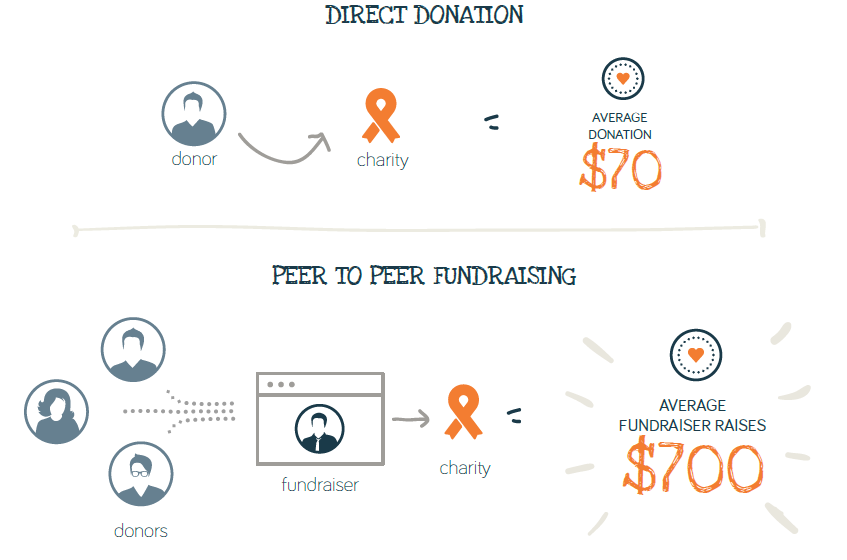 What are the 3 pillars of online fundraising?
DIY 
Historically, DIY fundraising was known as community fundraising, but as this space has grown in popularity there has been some confusion with this terminology, especially with third party events. Over the past 12 months the term DIY fundraising has become widely accepted as the standard definition for a fundraising event or activity created outside of an organisations in support of a charity.
SIGNATURE 
A Signature fundraising campaign is one that owned and operated by the charity for whom participants fundraise for. These events often become part of an organisation's annual fundraising calendar. Some examples include Australia's Biggest Morning Tea by the Cancer Council and the Leukaemia Foundation's World's Greatest Shave.
3RD PARTY
A Third Party Event is typically run by a professional events organisation. The event is usually 'open charity', meaning at the point of registration, participants have the option to select from a wide range of charities that they can fundraise for.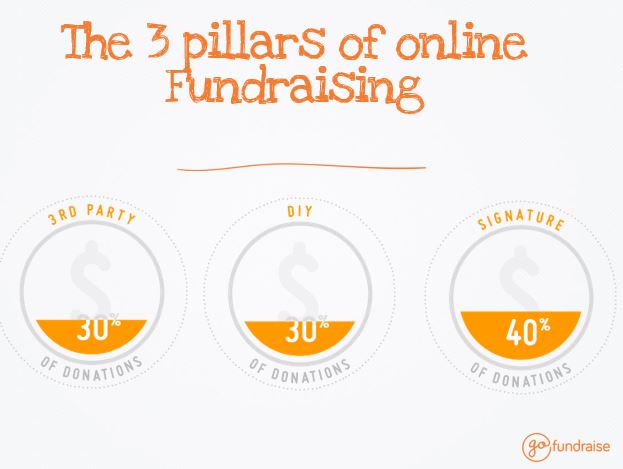 See our White Papers below that contain further information on Peer to Peer fundraising and the 3 pillars of online fundraising.