When connecting your Fitbit account, there are some permissions that you are asked to agree to. Here is a brief explanation of what each permission allows. All permissions are recommended but no required. The bare minimum for any data to sync is 'Activity and Exercise': Weight, Friends and Heart Rate are currently not in use by GoFundraise.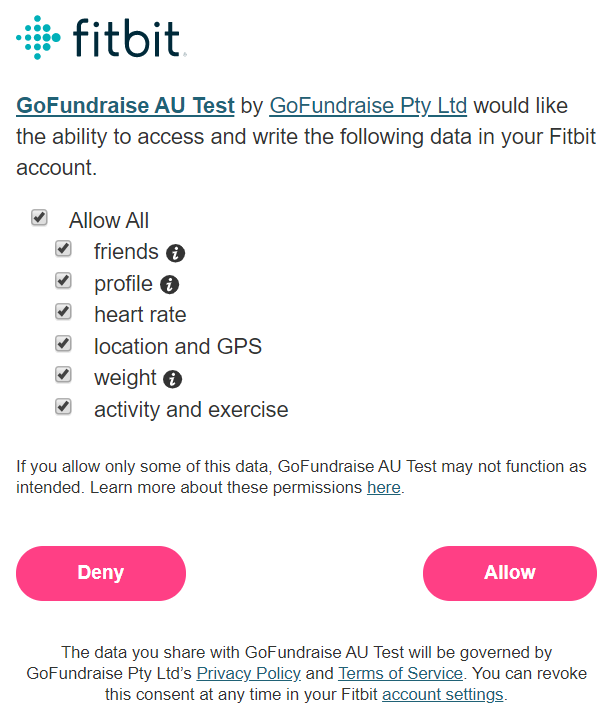 Location and GPS
Allowing location and GPS is needed to display recent activity maps and location data. These maps will only show if you had your GPS/location on while recording the data.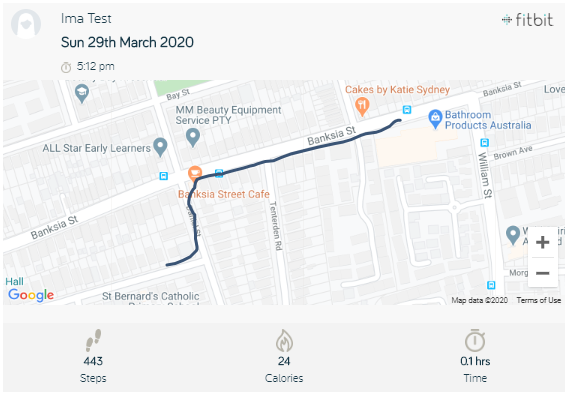 Activity and Exercise
Allowing Activity and Exercise is needed to show ANY fitness data in your fundraising page Activity tab.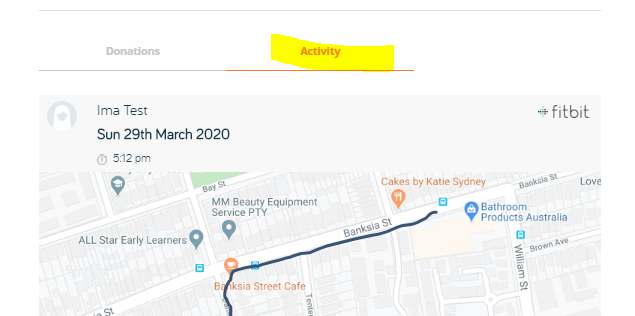 Profile
Allowing Profile information will help us identify you and will help you know what fitbit account you have connected to GoFundraise.
Weight
Includes weight and related information, such as body mass index, body fat percentage, and goals.
Friends
Includes friend-related features, such as your friend list, invitations, and leaderboard
Heart rate
Includes any heart rate activity logged.