At times you may need find the image URL of either an existing image or a new image. Both sets of instructions are in the article.
Find the image URL of a new Image
To find the Image URL of a new image, do the following:
1. Click edit on the page you would like to add the image to, select a location on screen by clicking into it, a courser should appear.
2. Locate the Image icon on the WYSIWYG editor, to which a window will appear.
3. Click on the Upload tab
4. Choose a file from your PC or Mac and click "Send to Server".
5. Once uploaded you will be taken back to the image info section. Copy the 'URL' section to your clip board.

6. Click Cancel as you do not want to insert the image to this page, you just want to copy the Image URL
Find the Image URL of an existing image
To find the Image URL of an existing image within a page, within the WYSIWYG editor of that page, select the image then select 'Image Properties' by either right clicking on the image, or through the tool bar.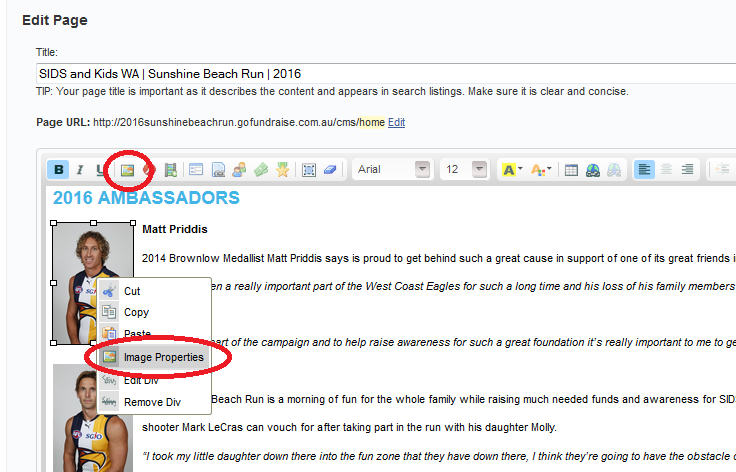 The image URL is shown within the Image Properties pop up.