Once a form has been created, you can make it accessible on your Vision Event by:
Link Menu Item to a Form
Link an Image to a Form
Link a Button to a Form
Link Text to a Form
The form page created appears as a Content Page. So when you go to add a link to one of the above, choose Link to a Content Page, a second Drop Down will appear from where you can select the Form Page you created. Examples of how to set up a link to a form are below.
Link Menu Item to Form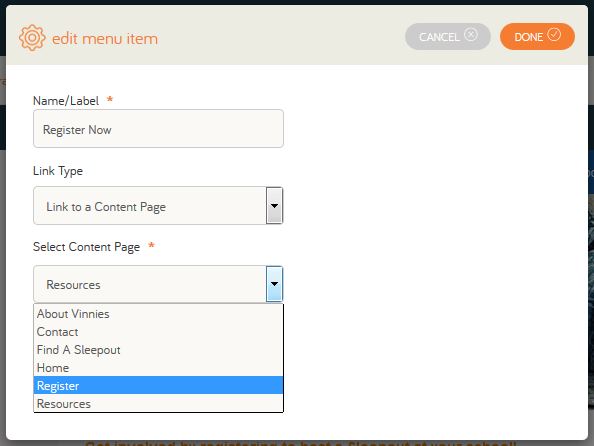 Link Button to Form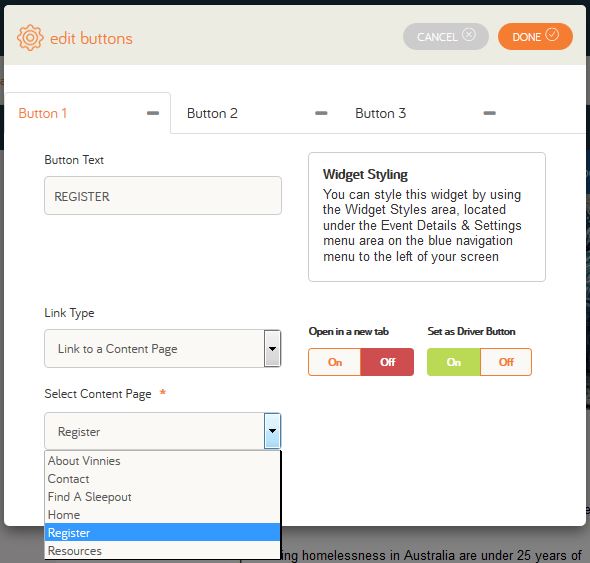 Link Image to Form