Here are some example image dimensions to use for your Vision Events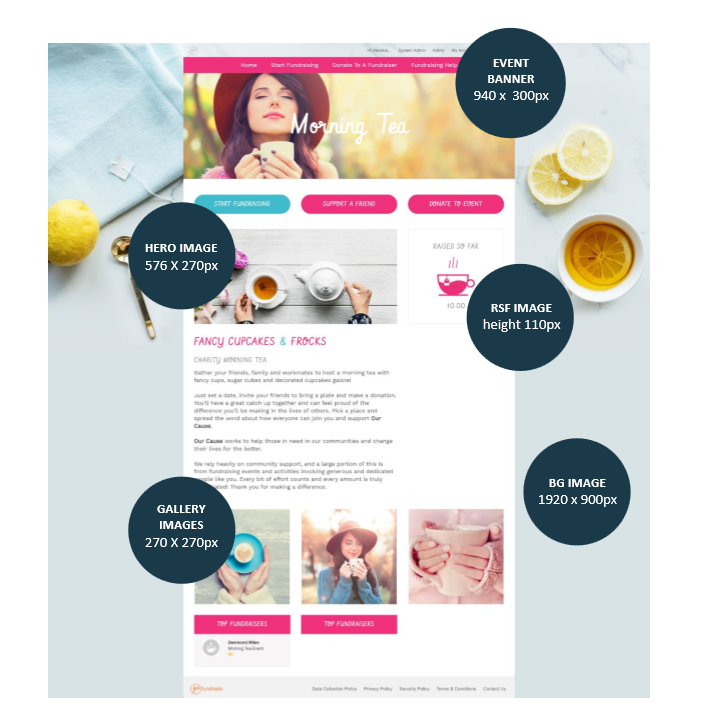 Image File Size
Rule of thumb is the image file size should remain below 750kb. Some image editors have the option to 'Optimise for Web' or 'Save for Web devices' which reduces the file size without compromising the quality of the image.
Image Widget
The max width and height of an image slot is 258px. A 2x1 slot will have a width of 576px wide.
Gallery Widget
Currently the gallery works best as a 1x1 slot widget, similar sizing to Image Widget
Event Banner
The best image for this will be 940px by 300px. Maximum image file size of 800KB
Background Image Size
Image must be less than 750kb in file size, to optimise loading time. For an image to sit well at full width, aim for 1920px wide or a similar size to your Screen Resolution.
e,g, 1920x1080, or 1366 x 768