In Australia and New Zealand, GoFundraise pays out funds to beneficiaries on the platform fortnightly - referred to as a Charity Payment (CP). See below for payout schedule and what financial records are provided with each payout.
Payout Schedule
Funds are normally paid out 10 days after the end date of a payment period. Below is the expected payout schedule with funds usually paid out the week commencing the date listed: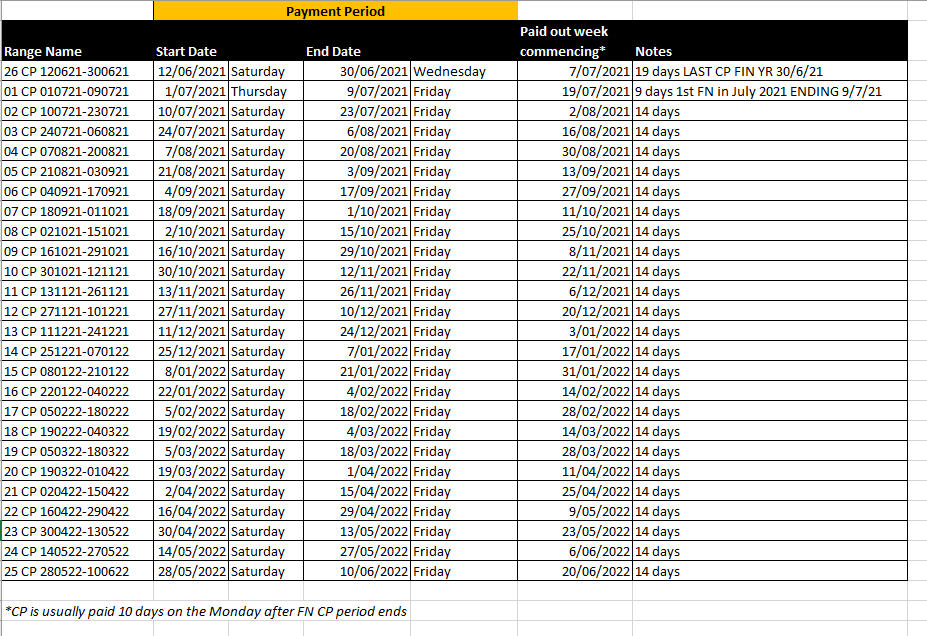 Financial Records for each Payout
Documentation related to each CP payout are uploaded to the Invoices and Payments admin area within 2-5 business days from the date of deposit. For each CP, there are three types of files that relate to the amount remitted into the charity's nominated bank account for that fortnight. These are:
To access the files related to a Charity Payment, click here to see how.
To change the nominated bank account for your charity, click here.
See related downloads section for example files.
What do each of these files mean?
Remittance Advice
Outlines the Gross Total, Merchant Fees and Merchant Transaction Fees and any amounts "Withheld" such as where there is a rebate etc. Generally most of this will be remitted back to you once reconciled (download example).
NOTE ABOUT GST
For Australian Charities - if you are registered for GST you can claim back the GST included in the Processing Fee, Merchant Fee and GoFundraise Service Fee (all amounts displayed on the remittance are GST inclusive where applicable).
For New Zealand Charities - if you are registered for NZ GST you can claim back the GST included in the GoFundraise Service Fee. The service fee amount displayed on the remittance is GST inclusive. The processing fee and merchant fee charged by various credit card providers and payment gateways are NZ GST exempt.
Payout Summary
Itemised breakdown of transactions paid out to the beneficiary for that fortnight (download example).
Invoice
Breaks down the GoFundraise Service Fee including GST, general donation Invoices have already been paid from funds collected, however Event Creator and Annual Hosting fee invoices will be sent to you separately and require payment (download example).