You can customise your cause page to some degree through the Charity Profile section in your GoFundraise Admin area. Or some clients decide to upgrade to a Fundraising Portal for further customisation.
Once logged in go to Admin > Profile > Select the CAUSE PAGE STYLING tab.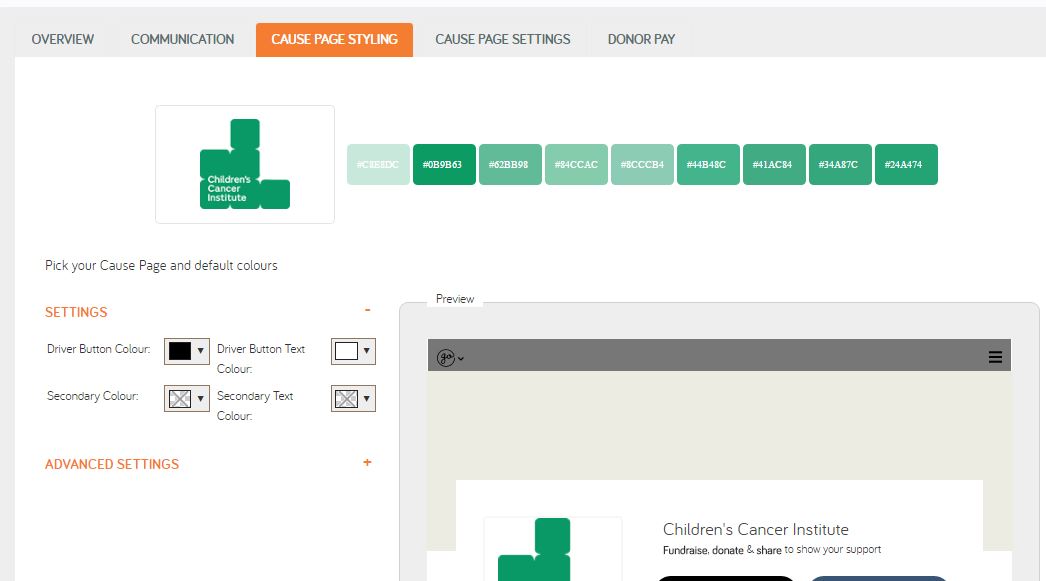 However, many of charity partners decide to upgrade their cause page to a branded fundraising portal. See more information about fundraising portals here: http://features.gofundraise.com.au/cms/free-fundraising-portal.
Fundraising Portals are designed to be the destination for all things fundraising. Wherever you are asking for donations you should be asking for people to fundraise. The average donation on the GoFundraise platform is $70 where the average fundraised is $700. That makes a fundraiser 10 times as valuable.
Fundraising Portals allow your supporters to do the following;
Learn about your fundraising
Create fundraising occasion pages like in memory and in celebration
See featured upcoming fundraising events
Connect with 3rd party fundraising events like the Sydney Running Festival and Melbourne Marathon
Create a custom fundraising application form
Track how much has been raised through your community fundraising
Here you can see some great examples of charities linking off to their portal;
Portals cost $2,000, and adding a Fundraising Portal to your fundraising strategy can be one of the most effective ways of driving more online donations. Please contact support@gofundraise.com.au for more information.